12 Strand DNA Expansion System
If you are reading this page, you more than likely have received your J-Seals and Unnatural Implants Removal session. Before proceeding please make sure you have received this session or your results will not be as strong.
Just receiving the 12 Strand DNA Activation session multiple times is not enough. There are many energetic blockages that stop us from embodying our higher self, achieving DNA Activation and preparing for ascension through the activation of our 12 Strand Diamond Sun DNA Template.
It is important to note that what we are doing here in these packages is furthering your current development for your own spiritual evolution. The 12 Strand DNA Activations are extremely powerful and enable you to activate all of your dormant strands of DNA that have been disabled previously due to DNA manipulation. DNA splicing and modification was created to keep us from evolving and learning who we truly are and what we are really capable of.
Please know that in order to get the pricing below, you must have already received your J-Seals and Unnatural Implants, 12 Strand DNA Activation sessions from me. The pricing below is special pricing for existing clients. Your payment will be refunded to if you are not an existing client with the above requirements.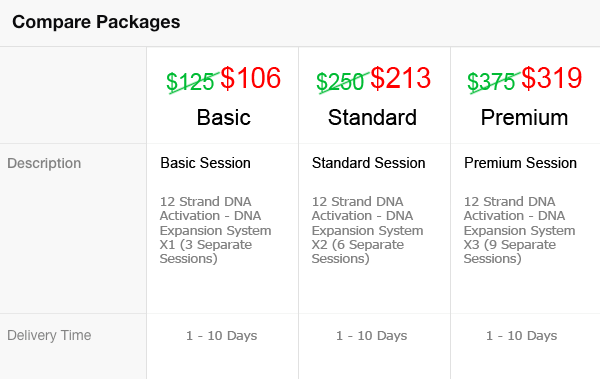 To order your session choose the type below:
Basic:
$106.00


Standard:
$213.00


Premium:
$319.00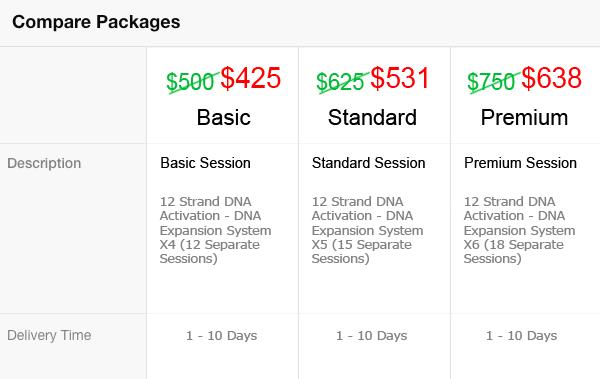 To order your session choose the type below:
Basic:
$425.00


Standard:
$531.00


Premium:
$638.00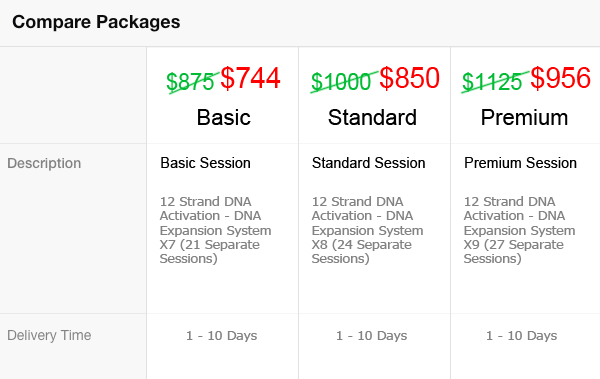 To order your session choose the type below:
Basic:
$744.00


Standard:
$850.00


Premium:
$956.00