Avatar Quantum Healing Vault
Imagine if you had the ability to instantly clear things from your fields that you've been suffering from WITHOUT the help of ANYONE else…
Now, imagine being able to do this on your own — from the comfort of your home, RV, bus, train, plane or store, whether you are on the ground, in the water, etc and whenever you want!
How easy and more fluid would your life be?
Think about this for a moment and realize the true power that you are going to have at your fingertips…
You are never going to need another healer EVER again!
Let's take trapped emotions as an example…
Trapped emotions are negatively-charged energies that we experience each and every day from other people, our environments and even our own thoughts, feelings and actions.
Our body is naturally supposed to release these negatively-charged energies from our fields and this allows us to be free and not suffer from all of these different emotions and other things that can actually manifest into one's physical reality in actual physical conditions.
Which by the way, are generally misdiagnosed by conventional medicine all the time.
However, for one reason or another, our body doesn't release all of these emotions and they become trapped. This can immediately cause many different types of situations that one can experience and it can most definitely be quite harsh to deal with.
Clearing & Healing Yourself Just Got Easier
What if you had the ability to clear yourself multiple times per month just by stating a one-line command that you and only you will have access to?
How easy and fluid would it make your life?
Much easier, trust me! These trapped emotions create debilitating circumstances.
Now, let's take this even further….
What if you are constantly being psychically attacked, and you have no way to clear these distortions from your fields?
You would have to go to a healer, and hope that they had the ability to remove these distortions from your fields.
Unfortunately many healers say they can remove things that they can't actually remove and you end up paying them all kinds of money to do something for you that they aren't even capable of doing in the first place!
What if one day you started experiencing all kinds of negative energies in your fields and had no way to remove them or even know that something is negatively impacting your fields?
You begin to feel very angry, anxious and agitated or you began to feel off, weighted down, controlled or were constantly attracting the same types of people, places, things, experiences, situations, circumstances and objects of the same or lower frequency to where many negative things begin to happen to you before you even realize what is going on.
If you had the ability to clear these distortions from your field several times per month, you could stop all of these various things from having an impact on you. What many do not realize is just by watching certain videos, listening to certain audios and other things, you could be placing distortions into your fields that start to have an impact on you without ever knowing that it happened in the first place.
Being able to clear them before you start to have other negatively-charged issues is going to dramatically benefit you in more ways than you could ever imagine.
This is just a few examples of how you can really make the Avatar Quantum Healing Vault work for you, just by activating one single command that has been specifically programmed to only you via your active subscription or time-based subscription for one or more of the various services available.
The Quantum Shortcut System is an amazing and extremely versatile system that I've developed that has been helping so many people in many different ways. The Avatar Quantum Healing Vault utilizes this amazing technology to deliver your sessions to you instantly, whenever you need it the most.
Cost Comparison: Healers VS. Yourself
Now that you fully understand what you are receiving here. Allow me to provide to you all the necessary information you need to be able to start working with the service or services that you are going to be receiving.
Once you have been activated and authorized to utilize the Avatar Quantum Healing Vault, the following information will enable to you work with each service you have decided to subscribe to that you want to be able to activate on yourself…
You can activate each one of your sessions once every 3 days.
This means you are able to activate the session on yourself for at least 9 times or more per month. This gives you the ability to always remain clear from the distortions you want to keep away from you.
The system has been setup for you to ensure that you remain absolutely safe in this process. You can not activate sessions within a 3 day period. The energies know when each session is due for the next available activation period. This is automatically done within the Avatar Quantum Healing Vault.
You have complete access for yourself to the services that I provide to help so many people every day. Receiving these energies really creates dramatic shifts and changes in your day-to-day lives, both personal and spiritual.
Let's take an example on just how much of an amazing deal you are receiving through the Avatar Quantum Healing Vault…
You get full access to utilize these specific activation commands while your active subscription or time-based subscription is running. If I were to provide you with a 25D Trapped Emotion Clearing Full Session, only 9 times per month, you would be paying $2,196.00.
… That's exactly $1,708.00 MORE than what you would be paying if you were an active subscriber!
You get the best of both worlds. If you are having so many problems with specific distortions in your fields, by being an active subscriber of the Avatar Quantum Healing Vault, you are saving hundreds to thousands of dollars just for remaining a subscriber.
Essentially, these services are only for the person named on the billing account. This means that if you are trying to buy this service for someone else, you are not able to do so because it will energetically be connected to your payment profile. However, through special circumstances, and through a manual subscription-based process, you can gift sessions to friends and family, however a specific subscription must be setup for each person as an individual.
Get Ready For Absolute Freedom And Ease Of Use!
Now, it is YOUR turn. In just a few minutes, you are going to have FULL access to be able to control your own ability to clearing, healing, protection and much more without ever having to pay another healer again.
Avatar Activation Services and Programs are amazingly powerful, very high dimensional frequency-based energies that are capable of transmuting all kinds of distortions that most healers don't even know exist.
Your session or sessions that you are purchasing and signing up for as an active monthly paid subscription are not eligible for refunds because you are being given the ability immediately after purchase to utilize the activation command because of your energetic commitment (payment) each month.
There is nothing further that you need to have access to or do in order for your sessions to work. They are energetically being aligned and linked to you so long as you remain actively subscribed.
You don't ever have to worry about how to actually perform the session or sessions. You won't ever need any manuals, PDF's, or anything else.
There is absolutely nothing that you have to memorize! It is all done for you via specific activation commands for the service or services that you are going to receive right after your purchase!
All you do is follow the simple instructions on the success page and you are ready to begin your new healing journey!
If you decide to cancel your active subscription or subscriptions, the Avatar Quantum Healing Vault commands will no longer work until you decide to re-activate your subscription or subscriptions to the service or services again. Time-based subscriptions are only active from the original date of purchase. This means, if you purchase a 6 month time-based subscription and 6 months has passed, you will need to come back to this page to re-activate your time-based subscription or purchase the monthly subscription service to keep your service active and running.
** You may choose to have as many active subscriptions for these services as you would like. Please keep in mind that in order for them to do what they are designed to do, you must activate them whenever you need them. **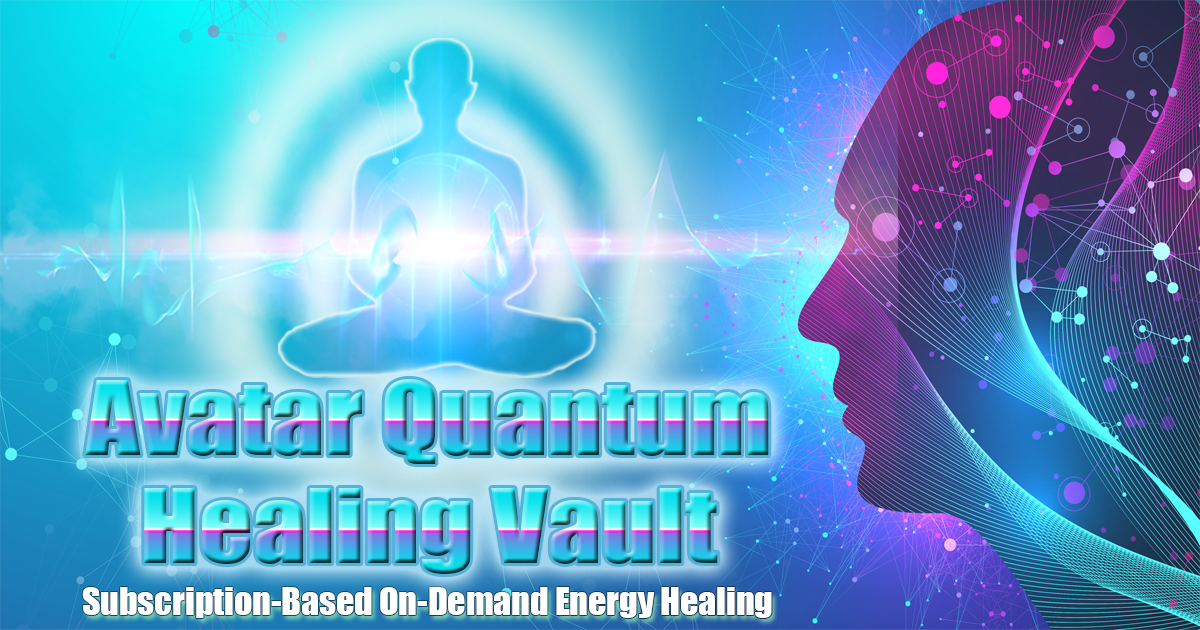 ** NOTICE: ALL SESSIONS BELOW ARE MONTHLY SUBSCRIPTION & TIME-BASED SUBSCRIPTION CHARGES AND NON-REFUNDABLE. AFTER PAYMENT, PLEASE FOLLOW THE REDIRECT TO GET ACCESS TO YOUR SERVICE. IF YOU CLOSE THE PAYPAL WINDOW AFTER PURCHASE, YOU MUST CONTACT ME DIRECTLY FOR YOUR ACTIVATION INSTRUCTIONS **
Choose your services below:
Clearings/Healings/Removals:
Choose your services below:
Enhancements:
Light Quotient Expansion Session – Light Quotient is the level of brightness sent out by your light body and determines the level of your spiritual evolution which enables you to hold a certain amount of light. The more light you can energetically hold the more spiritually evolved you are. The amount of light you hold also affects you in other ways too.
The less light you have, the more you attract negative energy into your body systems.  This leads to a very dark and troubled life that is full of many struggles. The more light you have, the more you are attracting positive energy into your life and the happier you will be.
Your Light Quotient is directly linked to all of your body systems; inner and outer, this directly affects how you live your life and the connection you have to your Higher Self .  
Increasing your light quotient is important because it increases your ability to sustain a connection to the higher realms of consciousness and to hold this connection in a stable manner.
When reaching higher levels of consciousness, we can experience peaks and valleys in our vibration, but never stabilize the new level of consciousness permanently in our life. This requires vibrational stability and you only fully achieve this when your Light Quotient is at 100%. Your vibrational stability allows you daily access to the energy of Source. Source is what gives us the power to heal any portions of our 4 body system.
Essentially, without the ability to increase one's Light Quotient and stabilize it, no access is ever fully granted to the higher level of vibrational frequencies that are needed in the Ascension process.
Throughout our every day life experiences with every thought and action, we are increasing or decreasing our Light Quotient and this affects the amount of light you can hold in your 4 body system: Physical, Emotional, Mental and Creative.
If you keep your thoughts positive, you will evolve at a faster rate than a person who is constantly thinking negative and dark thoughts. However, being positive does not mean just having "Happy thoughts". It is appreciating that any event, positive or negative, is just an episode in life.
So if something that could be perceived as "bad" happens, if you go into "victim mode" and become negative, that is the equivalent to "switching off the light" as your thoughts are not feeding the light and your Light Quotient begins to drop and you start to attract more negatively-charged energies into your fields.
Normal cost per session: $111.00
Activation period: 3 Days
Actual cost every 3 days from Avatar Activation: $999.00+
Savings with active subscription below: $777.00+ 
Cost: $222.00 Monthly
Time-Based Subscriptions:
15 Days – $111.00
30 Days – $222.00
90 Days – $666.00 $632.70
180 Days – $1,332.00 $1,198.80
Lifetime Access – $3,996.00 $2,997.00
Brain Balancing Protocol Session – The Brain Balancing Protocol is a powerful service that is designed to create many positive changes within the brain that are ideal and imperative to have running within your fields at all times.
There are various types of energies within this system that will assist in dramatically improving many functions and actions within the physical and etheric brain.
For your body to heal it requires the mind and brain to be functioning well and if the brain isn't switched on the messages don't get through to your body so your body heals properly.
Many people don't realize that unless your brain is actually switched on, their ability to heal is not actually present in their fields.
This service has been designed to improve the quality of ones life in many ways by creating optimal brain health, balance and wellness within the brain itself.
The following list within this protocol will be done with each activation you perform on yourself:
Heal and balance the brain completely.

Hydrate the cells in the brain fully.

Oxygenate the cells in the brain fully.

Balance the blood flow to the brain 100%.

Balance all brain chemical levels.

Balance all serotonin levels to the most beneficial levels within the etheric and physical brain.

Balance all melatonin levels to the most beneficial levels within the etheric and physical brain.

Balance all dimethyltryptamine (DMT) levels to the most beneficial levels within the etheric and physical brain.

Balance hormone levels to their ideal levels.

Make all electrical activity in the brain in perfect harmony and balance.

Balance the blood sugar levels in the body and brain.

Put the brain on its ideal brain wave frequency & maintain it at the most beneficial brainwave frequency in each situation each day.

Balance both the left and right hemispheres of the brain.

Ensure that the brain is switched on.

Ensure whole brain integration.

Improve brain functioning to 100%.

Improve cognitive abilities to 100%.

Improve processing abilities to 100%.

Improve short-term memory retention to 100%.

Improve long-term memory retention to 100%.

Neutralize all ill effects of trauma and stress from any negative thought or emotion or experience on the brain and body.

Heal the negative charges on all negative thoughts, emotions, memories in each cell in the physical and etheric brain.

Change all negative/non beneficial thought forms in the conscious and subconscious mind into positive beneficial life enhancing thought forms.

Heal any stress and trauma in every cell of the physical and etheric brain.

Create a calm, clear, happy, bright and positive mind and brain.

increase recall, memory and organizational abilities.

Reboot, re-pattern the brain and keep it clear and balanced.

Neutralize, balance, transmute any and all ill effects of EMR (electronic medical records) on brain and any harmful influence of EMR and electronic devices and change to beneficial energies.

Ensure that mind and brain functioning is in perfect and divine order.

Raise the level of love in the brain to 100%.

Ensure integrated brain activation.

Do all Theta Healing commands for the brain that are beneficial on each activation.

Cleanse, purify and transmute all memories and energies causing any dysfunction or disharmony for the mind and brain.

Put the brain and body on their ideal frequencies for overall harmony and balance.

Balance any detrimental or harmful energies of any kind from anywhere affecting the brain and overall brain functioning and bring healing energies needed to balance the etheric and physical brain.

Neutralize any and all ill effects of mass consciousness and any ill effects of any person on the brains health and functioning.

Cut any and all cords negatively affecting the well being of the persons brain and mental health.

Raise the energy, vibration and life force of the brain to the highest most beneficial levels.

Activate the vagus nerve.
When you are able to balance, clear, improve, heal and activate all of these variables within this protocol that will enable you create a powerful level of brain health each time you activate this protocol on yourself.
Normal cost per session: $222.00
Activation period: 3 Days
Actual cost every 3 days from Avatar Activation: $1,998.00+
Savings with active subscription below: $1,554.00+ 
Cost: $444.00 Monthly
Time-Based Subscriptions:
15 Days – $222.00
30 Days – $444.00
90 Days – $1,332.00 $1265.40
180 Days – $2,664.00 $2,397.60
Lifetime Access – $7,992.00 $5,994.00
Feel Good Booster Session – The Feel Good Booster Session consists of balancing 5 specific types of chemicals within the body that are responsible for allowing a person to live a peaceful, happy life in a lot of different ways.
They are a source and a reason why many people suffer from many different things in their lives. So having too much or not enough of one or more of the specific type of chemicals is never a good thing.
Opting-in to have them set at their most beneficial levels is the best possible way to ensure that these five chemicals are operating at optimal levels that are most beneficial for you each time you activate this session on yourself.
The five chemicals:
Serotonin – neurotransmitter and hormone that body uses to send messages between nerve cells in your brain. (central nervous system) and throughout your body (peripheral nervous system) – also a mood stabilizer 
Serotonin plays several roles in your body that influence and impact the following:
Learning

Memory

Happiness

Regulating body temperature

Sleep

Sexual behavior

Hunger
Too much of, or too low of can cause many different health related issues that consist of depression, anxiety, high blood pressure, confusion and much more.
Dopamine – neurotransmitter and hormone that plays a role in body functions such as movement, memory (learning), pleasure and motivation. Having too high or too low levels can result in mental and neurological diseases and disorders.
Dopamine also affects the following:
Learning

Motivation

Heart rate

Blood

 vessel function

Kidney

 function

Lactation

Sleep

Mood

Attention

Control of nausea and vomiting

Pain

 processing

Movement
Dopamine helps us strive, focus and find things interesting.  Too much or too little of it within the body can lead to a vast range of health issues, including but not limited to Parkinson's disease. It has also been linked to causing hallucinations and delusions when there is too much dopamine within the brain.
It is also believed through research that the diagnosis ADHD (attention hyper deficit disorder) or as I call it (attention dialed to higher dimensions) is due to a shortage of dopamine.
Endorphins – neurotransmitter and hormone that are released by the brain to alleviate pain and promote pleasure.
They work similarly to a class of drugs called opioids.
Opioids produce a feeling of euphoria and also assists in relieving pain due to the body having special receptors that bind to opioids that block the pain signals within the body. 
Having too low of levels of endorphins within the body can lead to:
Depression

Fibromyalgia

Chronic headaches

Addiction

Mood swings

Impulsive actions

Sleep issues
Oxytocin – is considered love hormone / cuddle chemical.
Oxytocin is produced in the hypothalamus and is released into the bloodstream via the pituitary gland, one of the 4 major brain centers.
This hormone stimulates the muscles of the uterus to contract and ultimately boosts the production of other hormones that increases the uterine contractions for women who are in labor.
This hormone also helps to move the milk from the ducts of the breast to the nipple which allows the bond between mother and baby to begin.
Oxytocin is also produced by the body when we are excited by our sexual partner and even when we fall in love.
If you haven't already guessed, oxytocin is essentially considered the "love hormone" or the "cuddle chemical".
Oxytocin can help in many ways, such as:
Bond with loved ones

Improves social skills and behaviors

Boosts sexual arousal

Facilitates childbirth and breastfeeding

Recognition

Facilitates trust

Promotes attachment

Solidifies relationships

Fosters generosity

Increases empathy

Eases stress

Reduces drug cravings

Wound healing

Triggers protective instincts

Induces sleep

Promotes fidelity in monogamous relationships
It also can heavily impact various conditions including:
Addiction

Anorexia

Anxiety

Fear

Mood

Autism

Depression

Post-traumatic stress disorder (PTSD)

Much more
Having low oxytocin levels has been linked to autism spectrum disorder and depression symptoms, which can accommodate the low social skills and other emotional behaviors as the common sign of autism.
Not only that, but it can also affect our ability to be able to connect and bond with our loved ones, when these levels are low.
These levels can naturally be increased when you're kissing and hugging someone and also when you're experiencing an orgasm.
This act aids in the release of oxytocin which ultimately sparks reward activity within the brain and makes the partners appear more attractive to each other.
It has been documented in a new study by researchers from Bonn University in Germany have discovered that birth control actually impairs the production of oxytocin, whereby instead of bringing the couple closer, they begin to separate more often.
Bringing these levels up or down to their most beneficial level is key in balancing the oxytocin naturally, without any form of medication whatsoever.
Cortisol –  is your body's main stress hormone and works with certain parts of your brain to control your mood, motivation and fear.
It also plays an important role in a number of things your body does, such as:
Manages how your body uses carbohydrates, fats, and proteins

Keeps 

inflammation

 down
Regulates your 

blood pressure

Increases your 

blood sugar

 (glucose)
Controls your 

sleep &

 wake cycle

Boosts energy so you can handle stress and restores balance afterward
The need for cortisol differs from each day. When your body is on high alert, through the cortisol receptors which are in most cells of your body, cortisol can alter or shut down functions that get in the way. This includes your digestive or reproductive systems, your immune system, or even your growth processes.
Symptoms of too much cortisol:
Anxiety

 and depression

Headaches

Heart disease

Memory and concentration problems

Problems with digestion

Trouble sleeping

Weight

 gain
Symptoms of too little cortisol:
Changes in your skin, like darkening on scars and in skin folds

Being tired all the time

Muscle weakness that grows worse

Diarrhea

, nausea, and vomiting

Loss of appetite and weight

Low blood pressure
You will be able to balance all five of these chemicals within your body to their most beneficial levels with each activation.
It is critical to understand that these chemicals when in an unbalanced state, can create many different problems and difficulties that affect many aspects of our lives in different ways.
Now, you will have the ability and control to ensure that these five chemicals are balanced in a way that benefits you the most each day.
No longer will you need to ever worry that you have too little or too much of one or more of these chemicals so long as you remain connected subscription-wise to this system.
Normal cost per session: $55.50
Activation period: 3 Days
Actual cost every 3 days from Avatar Activation: $499.50+
Savings with active subscription below: $388.50+ 
Cost: $111.00 Monthly
Time-Based Subscriptions:
15 Days – $55.50
30 Days – $111.00
90 Days – $333.00 $316.35
180 Days – $666.00 $599.40
Lifetime Access – $1,998.00 $1,498.50
AFFILIATES: Be aware that regardless of your commission percentage level, a fixed 15% residual commission will be received from your referral's subscriptions. You will also receive one-time fixed 15% commissions for referral purchases that are based on time-based subscriptions.
Testimonials
Hover Over Testimonial To Pause Slider