Avatar Quantum Healing Vault
Imagine if you had the ability to instantly clear things from your fields that you've been suffering from WITHOUT the help of ANYONE else…
Now, imagine being able to do this on your own — from the comfort of your home, RV, bus, train, plane or store, whether you are on the ground, in the water, etc and whenever you want!
How easy and more fluid would your life be?
Think about this for a moment and realize the true power that you are going to have at your fingertips…
You are never going to need another healer EVER again!
Let's take trapped emotions as an example…
Trapped emotions are negatively-charged energies that we experience each and every day from other people, our environments and even our own thoughts, feelings and actions.
Our body is naturally supposed to release these negatively-charged energies from our fields and this allows us to be free and not suffer from all of these different emotions and other things that can actually manifest into one's physical reality in actual physical conditions.
Which by the way, are generally misdiagnosed by conventional medicine all the time.
However, for one reason or another, our body doesn't release all of these emotions and they become trapped. This can immediately cause many different types of situations that one can experience and it can most definitely be quite harsh to deal with.
Clearing & Healing Yourself Just Got Easier
What if you had the ability to clear yourself multiple times per month just by stating a one-line command that you and only you will have access to?
How easy and fluid would it make your life?
Much easier, trust me! These trapped emotions create debilitating circumstances.
Now, let's take this even further….
What if you are constantly being psychically attacked, and you have no way to clear these distortions from your fields?
You would have to go to a healer, and hope that they had the ability to remove these distortions from your fields.
Unfortunately many healers say they can remove things that they can't actually remove and you end up paying them all kinds of money to do something for you that they aren't even capable of doing in the first place!
What if one day you started experiencing all kinds of negative energies in your fields and had no way to remove them or even know that something is negatively impacting your fields?
You begin to feel very angry, anxious and agitated or you began to feel off, weighted down, controlled or were constantly attracting the same types of people, places, things, experiences, situations, circumstances and objects of the same or lower frequency to where many negative things begin to happen to you before you even realize what is going on.
If you had the ability to clear these distortions from your field several times per month, you could stop all of these various things from having an impact on you. What many do not realize is just by watching certain videos, listening to certain audios and other things, you could be placing distortions into your fields that start to have an impact on you without ever knowing that it happened in the first place.
Being able to clear them before you start to have other negatively-charged issues is going to dramatically benefit you in more ways than you could ever imagine.
This is just a few examples of how you can really make the Avatar Quantum Healing Vault work for you, just by activating one single command that has been specifically programmed to only you via your active subscription or time-based subscription for one or more of the various services available.
The Quantum Shortcut System is an amazing and extremely versatile system that I've developed that has been helping so many people in many different ways. The Avatar Quantum Healing Vault utilizes this amazing technology to deliver your sessions to you instantly, whenever you need it the most.
Cost Comparison: Healers VS. Yourself
Now that you fully understand what you are receiving here. Allow me to provide to you all the necessary information you need to be able to start working with the service or services that you are going to be receiving.
Once you have been activated and authorized to utilize the Avatar Quantum Healing Vault, the following information will enable to you work with each service you have decided to subscribe to that you want to be able to activate on yourself…
You can activate each one of your sessions once every 3 days.
This means you are able to activate the session on yourself for at least 9 times or more per month. This gives you the ability to always remain clear from the distortions you want to keep away from you.
The system has been setup for you to ensure that you remain absolutely safe in this process. You can not activate sessions within a 3 day period. The energies know when each session is due for the next available activation period. This is automatically done within the Avatar Quantum Healing Vault.
You have complete access for yourself to the services that I provide to help so many people every day. Receiving these energies really creates dramatic shifts and changes in your day-to-day lives, both personal and spiritual.
Let's take an example on just how much of an amazing deal you are receiving through the Avatar Quantum Healing Vault…
You get full access to utilize these specific activation commands while your active subscription or time-based subscription is running. If I were to provide you with a 25D Trapped Emotion Clearing Full Session, only 9 times per month, you would be paying $2,196.00.
… That's exactly $1,708.00 MORE than what you would be paying if you were an active subscriber!
You get the best of both worlds. If you are having so many problems with specific distortions in your fields, by being an active subscriber of the Avatar Quantum Healing Vault, you are saving hundreds to thousands of dollars just for remaining a subscriber.
Essentially, these services are only for the person named on the billing account. This means that if you are trying to buy this service for someone else, you are not able to do so because it will energetically be connected to your payment profile. However, through special circumstances, and through a manual subscription-based process, you can gift sessions to friends and family, however a specific subscription must be setup for each person as an individual.
Get Ready For Absolute Freedom And Ease Of Use!
Now, it is YOUR turn. In just a few minutes, you are going to have FULL access to be able to control your own ability to clearing, healing, protection and much more without ever having to pay another healer again.
Avatar Activation Services and Programs are amazingly powerful, very high dimensional frequency-based energies that are capable of transmuting all kinds of distortions that most healers don't even know exist.
Your session or sessions that you are purchasing and signing up for as an active monthly paid subscription are not eligible for refunds because you are being given the ability immediately after purchase to utilize the activation command because of your energetic commitment (payment) each month.
There is nothing further that you need to have access to or do in order for your sessions to work. They are energetically being aligned and linked to you so long as you remain actively subscribed.
You don't ever have to worry about how to actually perform the session or sessions. You won't ever need any manuals, PDF's, or anything else.
There is absolutely nothing that you have to memorize! It is all done for you via specific activation commands for the service or services that you are going to receive right after your purchase!
All you do is follow the simple instructions on the success page and you are ready to begin your new healing journey!
If you decide to cancel your active subscription or subscriptions, the Avatar Quantum Healing Vault commands will no longer work until you decide to re-activate your subscription or subscriptions to the service or services again. Time-based subscriptions are only active from the original date of purchase. This means, if you purchase a 6 month time-based subscription and 6 months has passed, you will need to come back to this page to re-activate your time-based subscription or purchase the monthly subscription service to keep your service active and running.
** You may choose to have as many active subscriptions for these services as you would like. Please keep in mind that in order for them to do what they are designed to do, you must activate them whenever you need them. **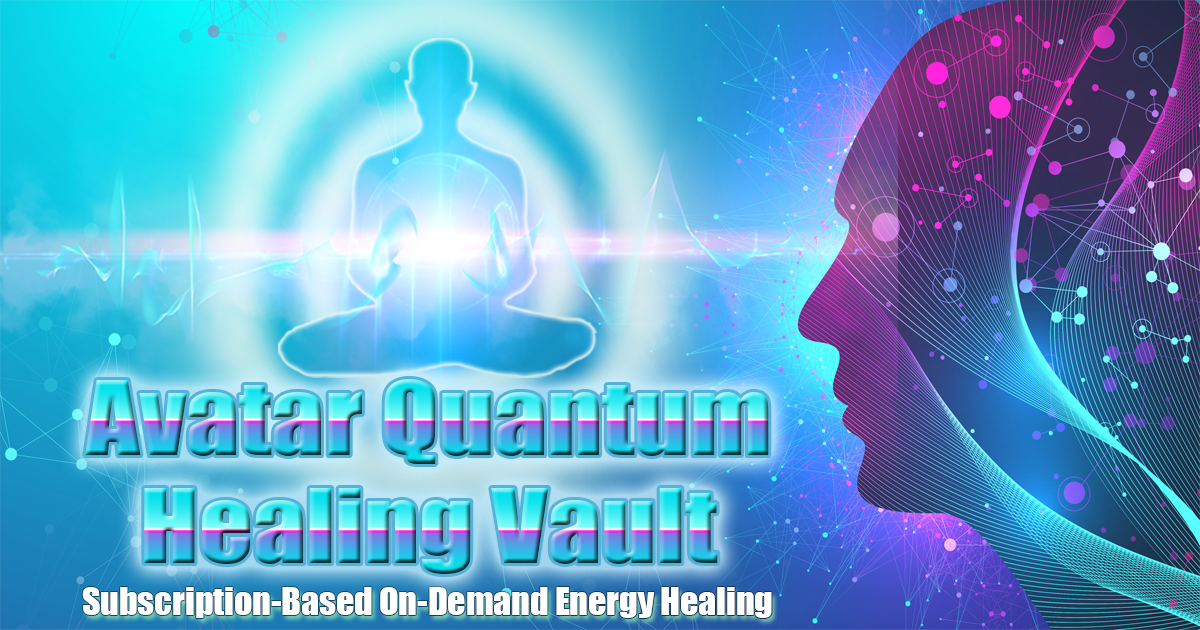 ** NOTICE: ALL SESSIONS BELOW ARE MONTHLY SUBSCRIPTION & TIME-BASED SUBSCRIPTION CHARGES AND NON-REFUNDABLE. AFTER PAYMENT, PLEASE FOLLOW THE REDIRECT TO GET ACCESS TO YOUR SERVICE. IF YOU CLOSE THE PAYPAL WINDOW AFTER PURCHASE, YOU MUST CONTACT ME DIRECTLY FOR YOUR ACTIVATION INSTRUCTIONS **
Choose your services below:
Clearings/Healings/Removals:
Choose your services below:
Enhancements:
AFFILIATES: Be aware that regardless of your commission percentage level, a fixed 15% residual commission will be received from your referral's subscriptions. You will also receive one-time fixed 15% commissions for referral purchases that are based on time-based subscriptions.
Testimonials
Hover Over Testimonial To Pause Slider